When most people think of postcards, they think of sending a short and sweet message to friends and family. However, there are some formatting and etiquette tips to follow when writing postcards. In this article, you will learn exactly how to write a postcard so that your message is clear and concise.
---
Postcard Formatting 101
When it comes down to how to write a postcard you need to understand formatting. Postcards are not the most formal writing. However, there are some basic rules you need to follow. Here are the 4 steps to write a postcard:
Card selection
Write your message
Add an address
Place your stamp
---
1) Choose Your Card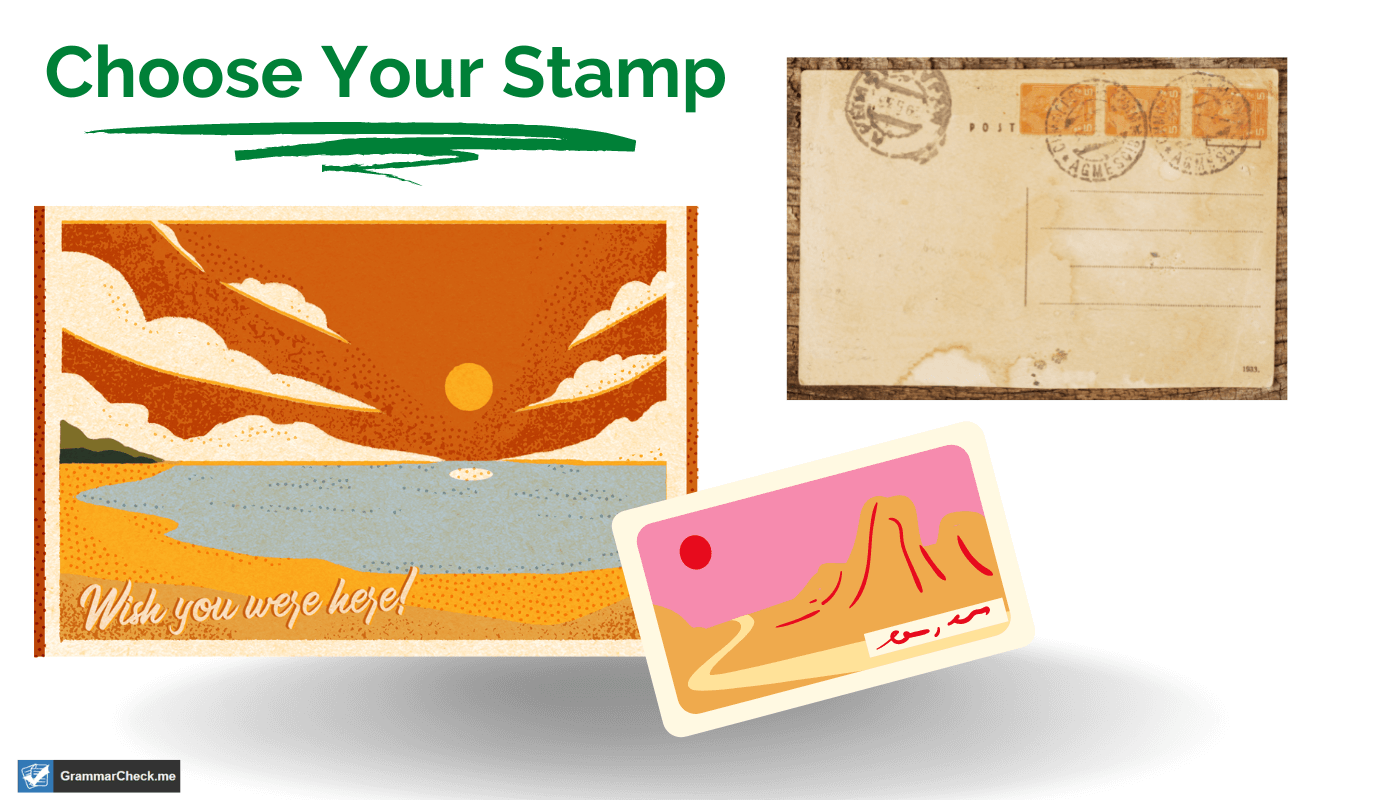 When it comes to choosing your perfect postcard…it can be hard to make a decision. There are so many different designs:
Holiday
Vacation
Seasonal
Custom
You need to understand who you're sending the postcard to in order to pick the right design. If you go on a hiking trip to Sedona, AZ…send a postcard with a picture of the beautiful red rocks.
If you are away from Christmas and want to send your mother a message…send her a picture of beautiful white snow. Pick a design that you enjoy and is appropriate for the recipient and you can't go wrong!
---
2) Write Your Message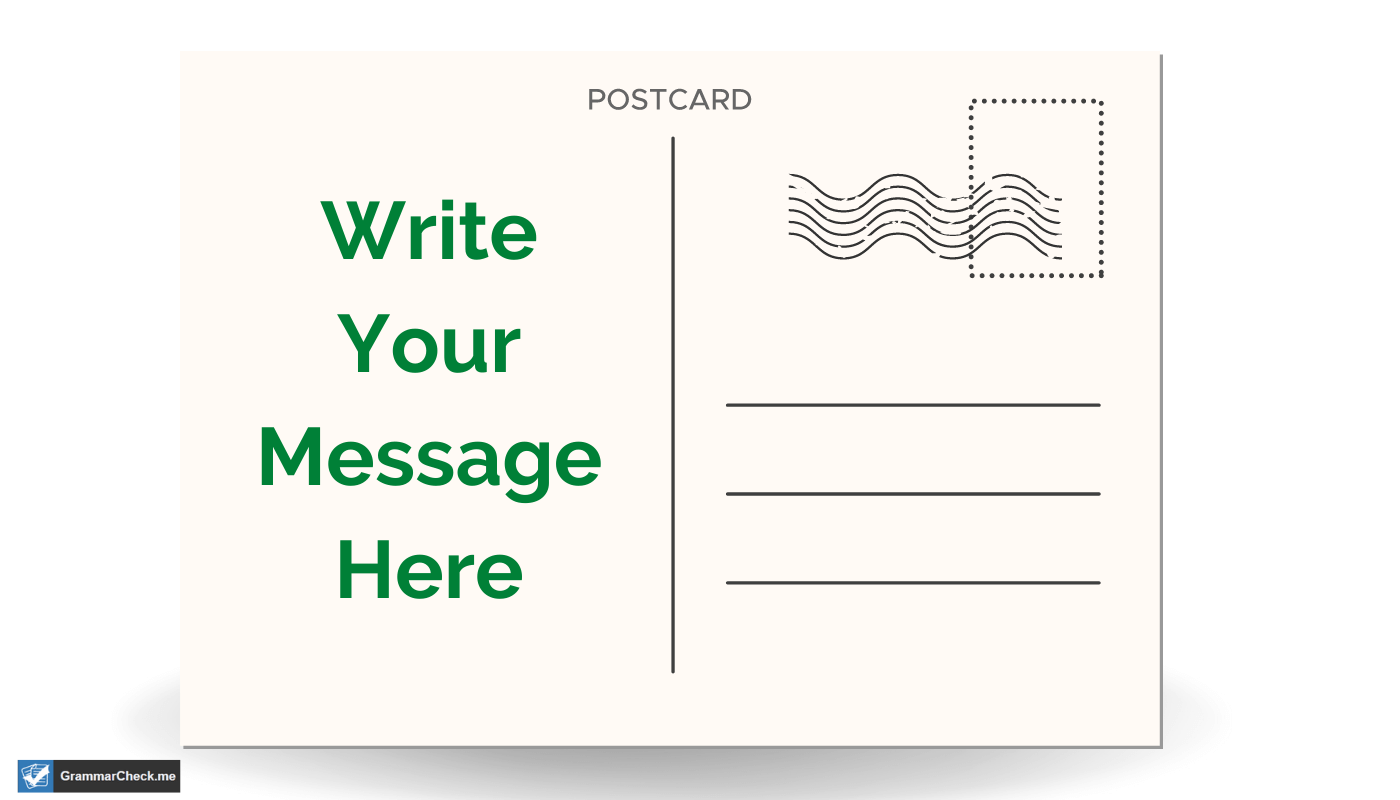 Do some prewriting to brainstorm your thoughts but don't overthink this. We all send dozens of text messages and emails each day. Summarizing your message into 3-4 sentences is no different!
However, sending your friend or family member a handwritten message has a more sentimental feel. This can add some extra pressure.
If you're looking to send your own postcards, there are a few things to keep in mind.
Be creative – Fit your message onto the small space provided & find a creative postcard image.
Add a personal touch – Whether it's a joke, fun fact, or simply signing your name; add something that makes this message your own. If you are expressing sympathy, try saying sorry for your loss.
Finally, sign off your postcard message. Try some of the following signoffs:
Best wishes,
Love,
Kind regards,
Wish you were here,
Also, use a pen! After you drop your postcard off at the post office it will be lumped in with thousands of letters and packages. Don't let your message get smudged because you used a pencil.
Takeaway: Write your message in the "message area" and keep it short and sweet.
---
3) Address A Postcard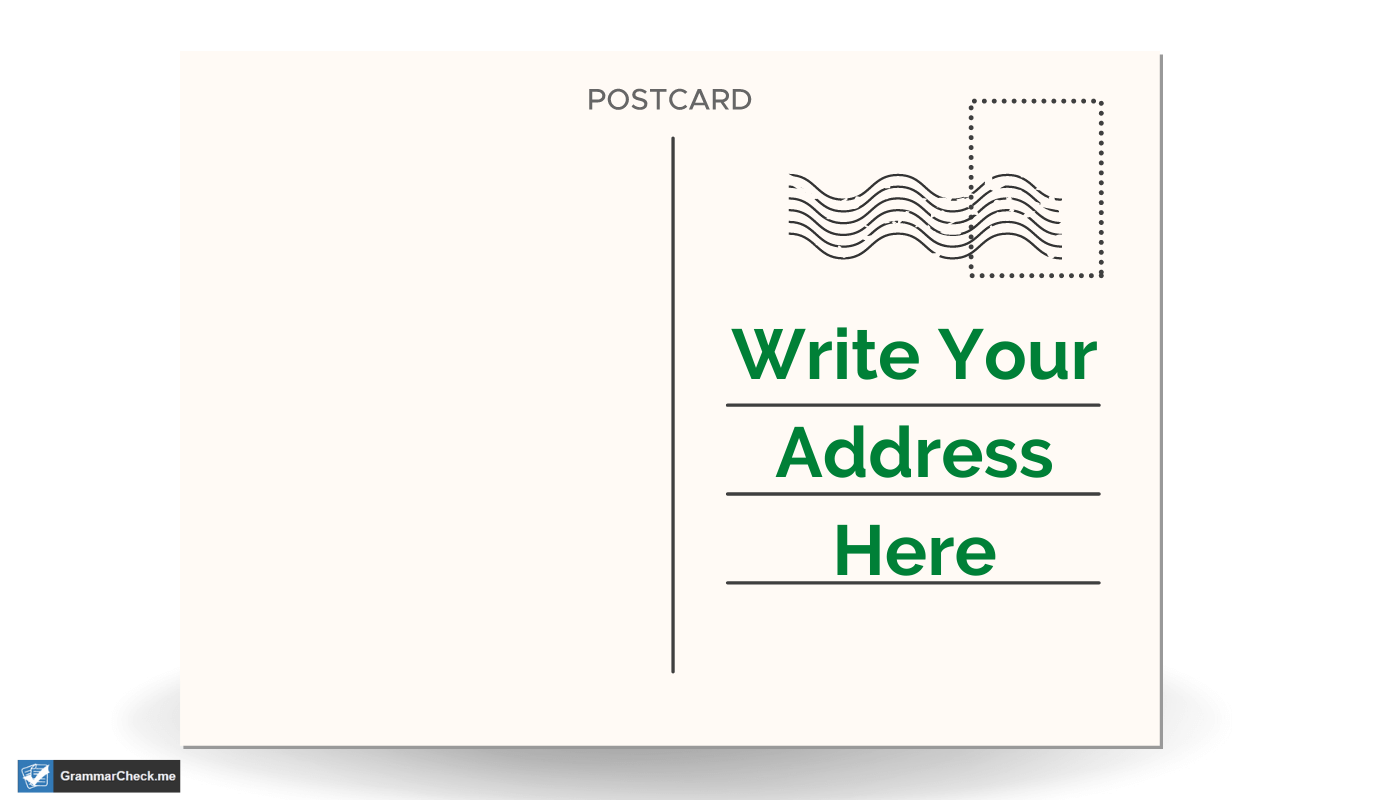 Addressing a postcard properly is simple. However, many people make the same mistakes over and over again. Follow these steps to address your postcard correctly:
Place the recipient's address on the right side of the postcard
Use the recipient's full name & address
Place the return address in the top left corner
Follow this formatting template:
"Full Name
Street Address
City/Town
Postal Code"
Takeaway: Don't use abbreviations in names or addresses. Abbreviations can result in your mail not being delivered.
---
4) Place Your Stamp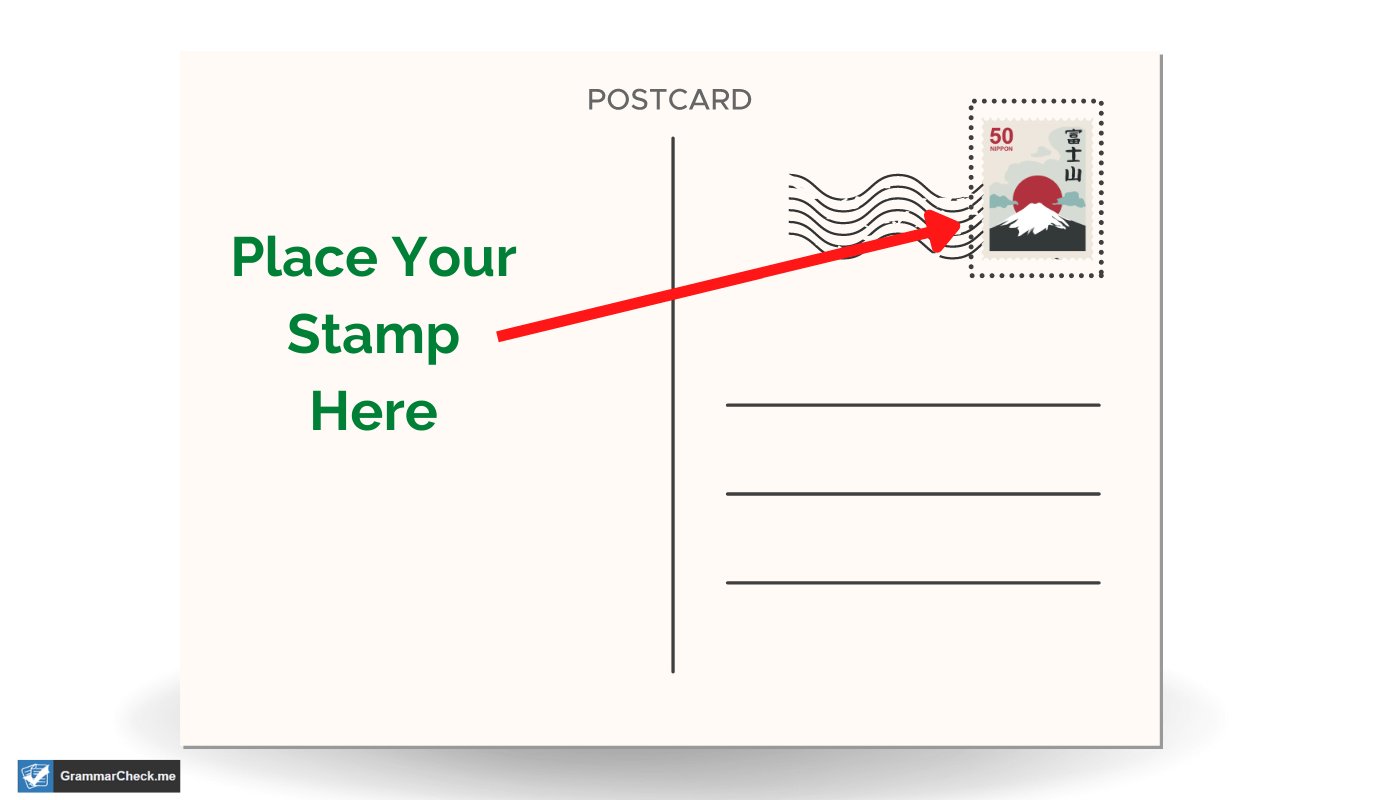 Place your stamp in the top right corner. There is a box outlining the exact location you should place your stamp above the mailing address.
Takeaway: Place your stamp in the outlined box. You can find stamps in your local shop, gas station, pharmacy, or post office.
---
Tips For What To Include On Your Postcard
If you are looking for a reason to send a postcard or what to include in your postcard, then check out these tips.
---
1) Travel Tips
Traveling for vacation, work, or any other reason is the best time to send a postcard.
Share pictures of the mountain you hiked
Share pictures of the beach you slept on
Share pictures of the river you kayaked
There is no better feeling than being able to share stories of your life experiences with friends and family. Writing a postcard is a way to do just that in a picture and a few sentences.
---
2) Birthday Greetings
If you have moved away and missed your friend, cousin, brother, or sister's birthday…send them a postcard. Sending birthday wishes via postcard is a simple and thoughtful gesture that makes the recipient feel special.
On your friend's next birthday…grab a postcard and mail it to them!
---
3) Seasonal & Holiday Greetings
Sending your friends and family seasonal or holiday greetings are a great way to let the person know you haven't forgotten about them. It takes just a few minutes to write a Christmas, Halloween, or Spring postcard to you mom & dad. Be sure to follow proper capitalization rules when referencing different seasons and holidays in your writing!
---
4) Adding Personal Touches
Adding personal touches to postcards refers to incorporating unique elements that reflect the sender's personality, experiences, or relationship with the recipient. These touches bring an extra layer of authenticity and emotional connection to the postcard, making it more meaningful and memorable.
Personal touches are important because they make the recipient feel valued and special, creating a deeper bond between the sender and the receiver.
Here is a list of different personal touches you could add to your own postcards.
Sharing personal anecdotes
Inside jokes
Adding a favorite quote or poem
Adding small illustrations or doodles that have meaning to the recipient of the postcard
---
FAQs – Postcard Writing
Q: What should I write on a postcard?
It is totally up to you when it comes to what to write on your postcard. You can show your own photos from your vacation with especially interesting weather, send seasonal greetings, or just send a hello.
Q: Where does the address go on a postcard?
Always place the recipient's mailing address on the right-hand side of the postcard. The stamp should be placed in the upper right corner. The vertical line separates the message area and recipient address. You can place your return address in the upper left hand corner.
Q: Can you write on the front of a postcard?
Do NOT write on the front of a postcard. The postal service will not check for any information written on the postcard. Make sure your writing is legible and clear.
Q: Where do you write a message on a postcard?
When it comes to writing postcards, always place your message on the left side in the message area. Don't forget to place your postage stamp before dropping it off at the post office. If you need your message delivered ASAP, use first class mail.
Q: Do you write on the left or right side of a postcard?
In a traditional postcard format, the left side is the message area. Fill in the blank space with your heartfelt message or favorite quote.
Q: What do you write on a postcard greeting?
You are only limited by your imagination when it comes to what to write on a postcard. You could write your favorite quote, leave a compliment, or express gratitude. When it comes to sending postcards, don't overthink it…you can write whatever you want!
---
The Bottom Line
Now you know exactly how to write a postcard. Whether you want to ask someone "how is your day going" or send holiday greetings, postcards are the perfect way to stay in touch and send a short message to friends and loved ones. They're simple, inexpensive, and can be a lot of fun. By following these simple tips, you can make your postcards even more enjoyable! Let us know if you need any more tips on writing the perfect postcard.