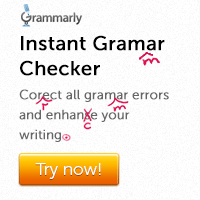 Nouns – Words used to represent a person, place, thing, or idea. Examples: Cat, mountain, boy, Fred, scissors, freedom
Pronoun – Words that are used in place of a noun: I, me, he, him, she, her, it, we, us, they, them, and you. Example: Instead of John went to the store, He went to the store. He replaces John, meaning that he is a pronoun.
Verb – Words that express action or a state of being. They are the doing words in a sentence. Active verbs express action like to hike, to walk, or to think. Being verbs express a state of being. These include am, is, are, was, were, be, being, been, has, had, have, can, could, shall, should, will, would, do, does, did, may, might, and must.
Verb Tense – Verbs have tenses, or different forms depending on usage.

Infinitive – The most basic form, which is used in its to form. This is the verb without changes or endings, such as to swim, to be, to know.
Past tense – Express that the action happened in the past. Walked, Thought, Was
Present Tense – Express action happening at the current time. Swims, thinks, is
Future Tense – Expresses actions that happen in the future. Will swim, is going to be, will think

Linking Verbs – Connects a subject and a predicate without showing an action. It often describes the subject Example: The boy is good. Is fills the role of a linking verb because it does not show a specific action, but rather describes the boy.
Adjectives – Words used to describe or modify nouns or pronouns. Examples: The gray book; the old man; the large one.
Types of Adjectives

Possessive – show ownership of an item. Example: My, his, her, its, their, our, your. Also called possessive pronouns because they replace nouns.
Demonstrative – Words like this, that, these, and those, which are used to point to specific nouns
Indefinite – Do not reference specific nouns – few, no, any, many, several
Interrogative – Used to make statements interrogative, or questions. Examples: Which type of bread will you use for your sandwich? What is your favorite movie?
Numbers – These are adjectives because they describe nouns
Predicate – An adjective that follows a linking verb and refers to the subject. Example: The cat looks hungry. In this case, the linking verb is looks, and hungry describes the cat, making it a predicate adjective.
Adverbs – Describe or modify verbs or adjectives.
Examples: She swam quickly. Quickly describes how she swam, so this is an adverb describing a verb.

Her hair was very long. Very describes long, so this is an adverb describing and adjective.
Prepositions – Work with a noun or pronoun to make a prepositional phrase that modifies verbs, nouns, or adjectives.
Prepositions: aboard, about, above, across, after, against, along, amid, among, around, at, before, behind, below, beneath, beside, between, beyond, by, down, during, except, for, from, in, into, like, near, of, off, on, onto, out, over, past, since, through, throughout, to, toward, under, underneath, until, unto, up, upon, with, within, without.

Example: The dog walked down the street. Down begins the prepositional phrase "down the street," which modifies walked.
Conjunctions – A word that joins two independent clauses. These include and, but, or, nor, for, so, yet.
Example: I walked to school, but it started raining.
Articles – Precede a noun or noun phrase. Include the words a, an, and the. A and an are indefinite articles because they do not reference a specific noun. The is definite because it points to a specific noun.