If you enjoy reading, have a keen eye for spotting grammatical mistakes, and want to work from home, then proofreading might be the job for you. Before you can become a proofreader, it is recommended that you enroll in a proofreading course first. Knowadays has a reputation for providing some of the best online proofreading and editing courses. This article will provide you with a comprehensive and honest review of their flagship proofreading course.
---
Breakdown Of Knowadays Proofreading Academy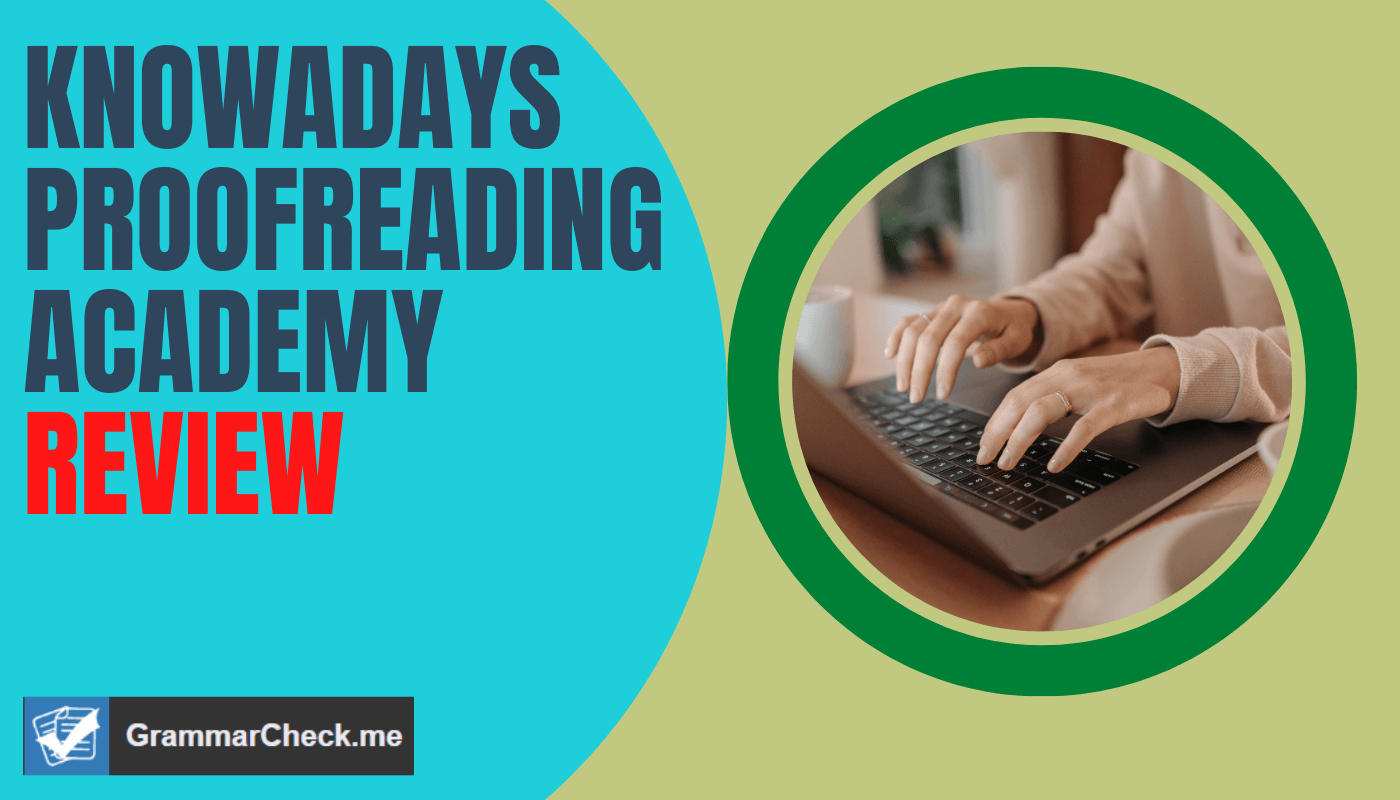 Titled "Becoming a Proofreader," this course from Knowadays is one of the most in-depth courses available on the internet for becoming a proofreader. Of course, we have our own Proofreading & Editing Checklist, but this course takes it to a whole new level!
The course consists of 13 modules, and you can expect to complete it in 50 hours. The total for the course is reasonable priced, however you can try a trial for free.
The modules cover the following:
Proofreading and editing
The basics of Microsoft Word
Common spelling mistakes
Common grammar mistakes
Common punctuation mistakes
Other common errors
Proofreading in practice: style
Proofreading in practice: academic proofreading
Referencing and citations
Advanced formatting in Microsoft word
Creative writing and the publishing industry
Proofreading business writing
Finding work and the final assignment
Most of us know why proofreading is important! But we need a guide to learn the basics. Knowadays updates the course material regularly, ensuring that the course continues to uphold its high credibility status and teaches modern proofreading techniques.
I really enjoyed how each module is set out in a video and written format, followed by an end-of-module assessment after each module. These assessments are not graded and are more for revision and summary purposes. I think they do a great job of teaching the fundamentals of English Grammar to make proofreading a breeze!
However, at the end of the course, there is a final exam where you will have three chances to score 80 percent or above. The high pass percentage requirement is needed to qualify for employment with Proofred.
Knowadays Proofreading academy has tutors available 24/7, so if you might need help with a specific module, there is always someone to assist you.
---
What I Liked Most About Knowadays Proofreading Academy Course
#1 Proofreading Course
Knowadays Proofreading Course
Use Our Link To Get 15% off our Proofreader & Editor Course Bundle
Pros:
Accredited by CPD & Other Bodies

FREE Trial Access Is Great

Risk Free - Guaranteed Work

Certification Makes Getting A Job Easy
Cons:
Lack Of Info On Proofreading Symbols

Requires Microsoft Word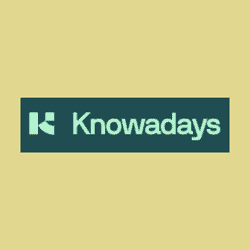 We earn a commission if you make a purchase, at no additional cost to you.
There are three things I love about this proofreader course:
Quality and Comprehensive Course Material – With its 13 modules, this course is one of the most extensively planned proofreader courses available to ensure that you develop all the needed proofreading skills. You will learn everything about English Grammar and Syntax that you will ever need!
Additional Tutorship – As already mentioned, Knowadays offers additional tutorship free of charge if you might need help with any module. This is great, especially if you want something to be reiterated to ensure that you understand it completely. After all, this is your future job we are talking about!
Guaranteed Work – Knowadays are so confident in their course that they have a work guarantee if you pass above 80%. What is unique about this course is that Knowadays will connect you with a proofreader partner (Proofed), minimizing that initial struggle of finding a freelance job.
---
Other Benefits
Aside from the major benefits, there are also a few unexpected benefits that I thought were worth pointing out.
Experience – This is a great course, especially if you are a complete beginner, as it helps you build some much-needed experience. In my opinion, copy editing and proofreading are great side hustles for a beginner! Allowing you to compete for jobs on other platforms as well.
Certification – Being a certified proofreader definitely gives you the edge over the competition when competing for proofreading jobs. Clients want to invest in someone who can get the job done and do it with quality – a Knowadays certificate ensures that.
---
What Do Past Course Members Think?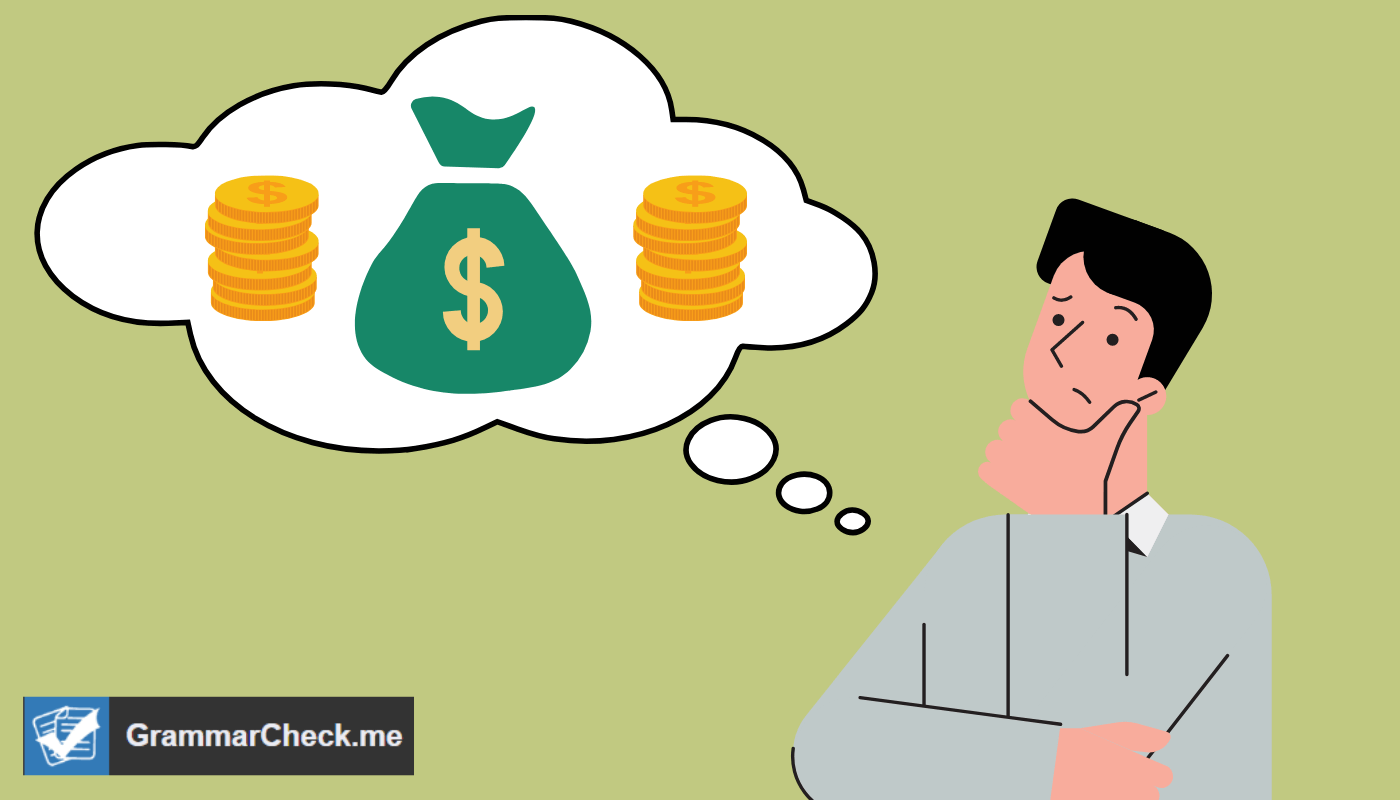 According to Trustpilot, Becoming a Proofreader earned 4.8 out of 5 stars.
Here are some reviews from past course members:
Beth: "Excellent points:
Flexibility- able to access the course online and progress at my own pace
Excellent content
Well set out, attractive layout, with quizzes and encouraging comments
Feedback from tutors at the end was helpful."
Richard: " The proofreading course was quite complete, comprehensive and went beyond what I ever expected in the beginning. I now work as a freelancer for a proofreading company."
Janetta: "The course was incredibly thorough. A lot of practice documents were available, which I liked a lot. If I was stuck or had questions, I was able to email their tutors. Every email response I received was detailed and helpful. It was also nice to be able to start with Proofed after completing the course. The one thing I believe the course is lacking is a dedicated module on ESL proofreading. This is the one area I feel quite underprepared for. (Although for documents that are in native English, I feel quite prepared.) On the Proofed site and other proofreading sites quite a few documents are ESL, which can be difficult to work with. So even now I feel as if I'm struggling quite a bit. If Knowadays decided to create an additional course for ESL proofreading and editing, I would purchase it. Overall a great proofreading course, I recommend it!"
---
What I Didn't Like
I really had to think hard about the dislikes, as there aren't many. However, here are my two dislikes I have experienced from the course:
Lack of information on proofreading symbols – The Becoming a Proofreader course material does not include proofreading symbols. Knowadays Proofreading Academy claims that proofreading symbols are not used anymore as the transition to a predominantly digital environment progresses. However, downloading Grammarly & QuillBot software can help make this easy.
Guaranteed Work – Although Knowadays connects you with Proofed for a work opportunity, this process can take several weeks. From my experience, most people find work…but not everyone. Of course you need to account for people who don't put in an effort and take the course seriously.
---
How It Stacks Up To Other Online Proofreading Courses
Many courses on the internet are good, however, there are only a few that compares with Knowadays' flagship proofreading course.
Many people say that they have tried the Proofread Anywhere course and found it wanting and outdated, moving to Proofreading Academy as it is a much more thorough and affordable course. So when it comes down to Proofreading Academy vs Proofread Anywhere, most people choose the Academy!
The Becoming a Proofreader course is one if not the best proofreading course currently available to a freelance proofreader.
---
How Challenging Is This Course?
Comparing this course to other courses, it is evident that it is among the most challenging.
As already mentioned, this course is constructed extensively, with 13 modules and a quiz following each completion.
The most challenging aspect of the course is probably the 80% requirement for a Proofed job opportunity. Luckily, you have three chances to achieve the requirement.
---
Knowadays Company Reputation
Knowadays is a highly esteemed course company, and its proofreader and editor course are industry leaders. They generally have positive reviews, with an impressive 4.8 out of 5 stars for the Becoming a Proofreader course on Trustpilot.
The company's reputation is so good that Proofed started an employment collaboration with them.
---
Do They Have Good Customer Service?
Yes, Knowadays has good customer service. You can chat with them directly from their website, although response time may fluctuate depending on your time zone. You can also easily schedule a call with them from their calendar, where they will answer all your questions and help you set up a payment plan.
Their tutors are well-educated and generally polite. When you email them a question on a specific module, they respond with an extensive answer. They also provide detailed feedback at the end of the course, which is really helpful if you want to work on some of your weaknesses.
The refund policy needs a bit of work, it takes 14 days for the refund to be processed, and a $30 admin fee will be deducted.
---
Is The Knowadays Proofreading Academy Really Worth It?
If your goal is to become a proofreader, then yes, I think the course is worth it, as I believe Knowadays is currently the best proofreading academy website.
The course is well constructed, and the course price is market competitive. The course is also updated regularly, ensuring it stays updated with the latest creative, business, and academic writing development.
The guaranteed work with Proofed also sweetens the deal, as it helps you gain experience in understanding and working as a freelance proofreader.
---
What Is The Proofread Network?
Proofed is a US company that employs over 750 editors and proofreaders that provides proofreading, formatting, and editing services.
The company strives to provide the best proofreading services a client can find. Proofed only employs the best proofreaders, hence their partnership with Knowadays and strict employment criteria.
---
Benefits Of Being An Proofreader
1) In High Demand
As the world continues progressing to a digitally dominated environment, the need for people who can professionally read, cite and edit documents is at an all-time high.
More and more bloggers and companies rely on proofreaders to ensure that their content is professional and will uphold the company or blog's reputation. Thus, the demand for a professional proofreader is very high.
2) Work From Home
One of the benefits of becoming a proofreader is that you can work from the luxury of your own home. All you need is a stable internet connection and a computer that will allow you to open documents in any format. You can also use Grammarly and ProWritingAid tools to make proofreading even easier!
Even if the internet connection gives you problems, you can run to a coffee shop and complete the work there.
3) Minimal Time Investment
Probably my favorite benefit is that you are not confined to working 9-5 hours. You can set your hours to your liking, maybe work for an hour, do something else, and then come back later to finish the assignment. As long as you get the job done in the allotted time, then the client will be happy.
---
Frequently Asked Questions
Are proofreading courses worth it?
Yes, proofreading courses are definitely worth it, especially if your English requires some work and you are not updated with the latest grammatical and spelling rules. Even if your English is of the highest standard, a proofreading course is still a good idea. It will give you a general sense of what is expected from you as a professional proofreader.
How much should I charge for proofreading per 1000 words?
To stay within the bounds of the market, it is recommended to charge:
– $10 – $20 if you are a beginner,
– $30 if you are experienced
Optional: Higher if it is a rush job and the client needs it done as soon as possible.
Do you need certification to be a proofreader?
No, you do not need a certification to be a proofreader, although it is recommended. Having a certificate makes landing a job much easier as it builds a sense of trust for the client that this person is qualified to handle my work and will not waste my money.
Can I be a proofreader with no experience?
Yes, although building experience via a course or some free work is recommended. This allows you to learn proofreading techniques without being bound to a client in the form of payment.
How do I get hired as a proofreader?
You can use some great websites to get hired as a proofreader. Proofed is a website that employs freelance proofreaders that pass with a distinction on the Knowadays proofreading academy course. Fiverr and Upwork are also great options for you to try.
How long does a proofreading course take?
It depends on how extensive the course is, the Knowadays course will take you 50 hours to complete.
---
The Bottom Line
Knowadays have gone above and beyond with their flagship course. I would recommend that anyone who wants to become a proofreader enroll in this course. This course will surely teach you many proofreading and editing skills needed to give you an edge over your competition.
#1 Proofreading Course
Knowadays Proofreading Course
Use Our Link To Get 15% off our Proofreader & Editor Course Bundle
Pros:
Accredited by CPD & Other Bodies

FREE Trial Access Is Great

Risk Free - Guaranteed Work

Certification Makes Getting A Job Easy
Cons:
Lack Of Info On Proofreading Symbols

Requires Microsoft Word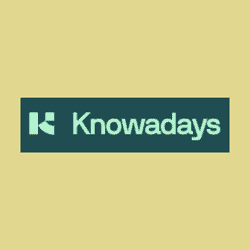 We earn a commission if you make a purchase, at no additional cost to you.